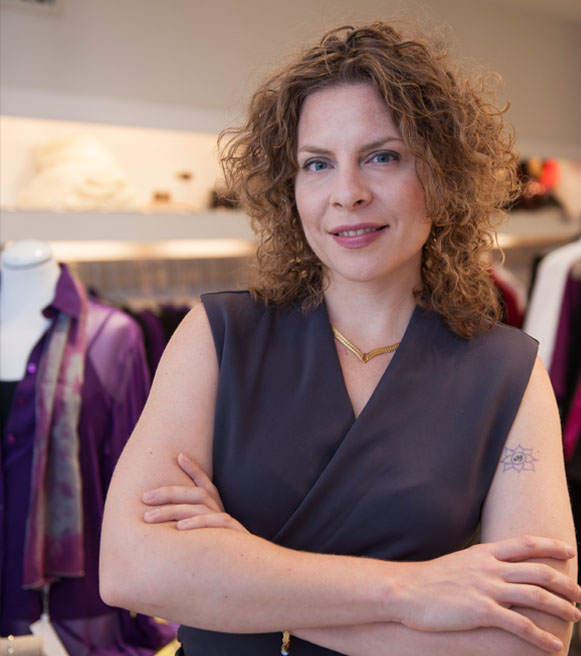 I'm a brand whisperer, intuitive business strategist and a yogi. I'm currently the President & COO of Kathy Davis Studios using my entrepreneurial experience to help grow a top social expression company into a brand and developing a tech start-up.
I believe in possibility….
I help transform organizations, getting them set up for success. I inspire them to see the vision of what is possible and create a thoughtful road map that enables them to reach those possibilities. I meet the team where they are and enroll them in using a balance of vision and strategy to reach their goals. I'm part architect, part guru.
I've driven authentic business growth while engaging and inspiring stakeholders by enlisting my proprietary brand positioning methodology. My belief is an organization's success is through brand authenticity, which is achieved by How and What you do working in harmony from one clear, shared belief — Your Why. I help companies find their Why and build that shared value through every touch-point of the organization.
A holistic approach to life and business…
For nearly twenty years, I've been a passionate practitioner of yoga for the mind, body and spiritual benefits of practice. Now as a yoga teacher, both on the mat and in business I'm committed to creating space for students and teams to connect with themselves in new and unique ways that nourish the mind, body and spirit and enable a deeper connection to the world around them. This unconventional and holistic approach in business has enabled me to achieve measurable business goals while nurturing relationships.
How I got here…
My background spans across industry sectors including; fashion, lifestyle and social expression consumer industries; social entrepreneurship; real estate; and hospitality. This experience has been across the business lifecycle from design, development and sourcing, through operations, multiple sales channels, brand and marketing to finance and transaction. I have a fierce creative streak with a strong background in fashion design and fine art. I've designed and art directed national product lines across product categories. I've built and shaped national brands and innovative business models. I'm known globally as an innovator in socially driven business for pioneering a vertical apparel business model that is being simulated throughout the industry by small upstarts and established brands. I have extensive experience raising capital through various forms of community and private capital. My diverse and comprehensive experience paired with my ability to see the big picture and inspire teams has enabled me to bring measurable value each of my roles and the organizations I have worked in. You can see more about my work history here.
Sharing what I know…
I've been invited to serve as speaker in the United States and abroad on sustainable fashion, entrepreneurship, women leaders in business and socially driven business.  I've held Board of Director positions with The Philadelphia Fashion Incubator, The Sustainable Business Network of Philadelphia, and Rittenhouse Row; and was honored to be a Designer Critic for Kent State University and Virginia Commonwealth University.   I enjoy opportunities to mentor start-up organizations and philanthropic efforts in my local community.